New

Thinking

Growth

Opportunity

Starts Now
Banks need a fresh perspective on growth with the inspiration and support to make it happen.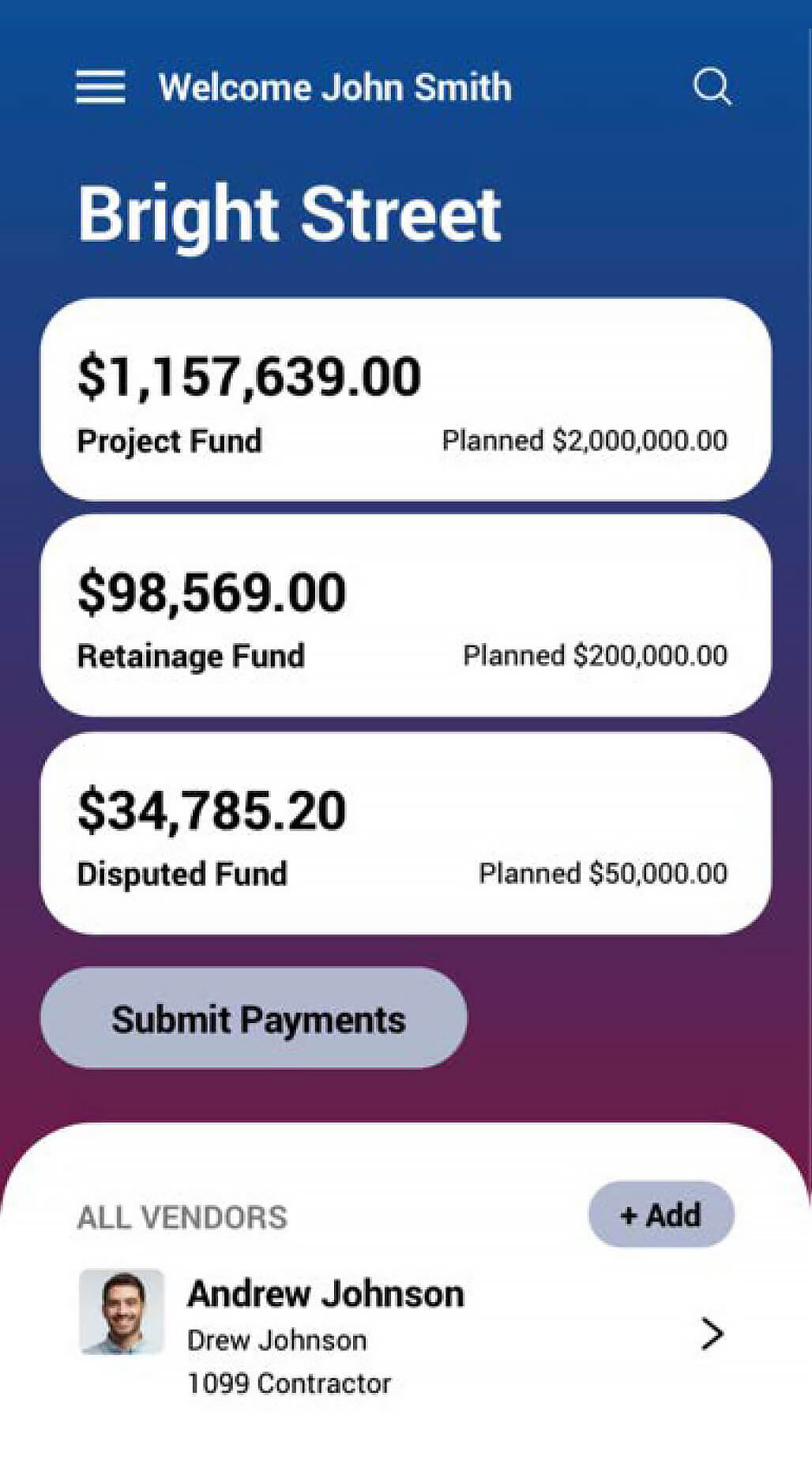 Turn-key Solution
Launch a Digital Bank
Niche is the new local for banks and credit unions – it's how you connect to the communities you serve and create growth opportunities. Nymbus goes beyond "standing up" a bank with the people, process and technology to get to market quickly – all at a lower customer acquisition cost than a traditional bank model.
People
Call center
BPO
Marketing
Technology
Multi-cloud
API & Microservices
Low-code platform
A Complete Set of Bank Tech, Tools and Services, Engineered for Growth
Launch
Our comprehensive, turn-key solution model means skipping a core conversion or hiring new resources – we provide all of the resources required to run and market your digital bank.
People
We handle the back office and support tasks to get you to market quickly – without internal distraction or customer churn.
Onboard
Frictionless account opening. A fully digital banking experience that expedites the new account opening process across any device or channel.
Platform
Our holistic set of banking solutions pre-integrated into the Nymbus platform so you can start whole and innovate iteratively.
Lend
The first truly complete customer journey for digital loan origination, instantly scalable to any volume.
Core
A sophisticated modern banking core that can quickly adjust to adapting banking strategies with its API and microservices design.
CRM
We enable data-driven, profitable relationships over the entire customer lifecycle with Nymbus CRM.
Suite of Apps
Deliver Next Level Digital
Apps are more than an extension of your branch – they are the customer experience. Built on our proven platform, the Nymbus suite of apps deliver digital beautifully.
Onboarding

Deposits

Lending

Small Business Banking
Platform
Accelerate FinTech
FinTechs see the opportunity to provide fresh takes on traditional financial concepts and the award-winning Nymbus platform helps these FTs get innovation to market quickly – and at scale.
200+ Go-lives
Pre-built integrations
Open-cloud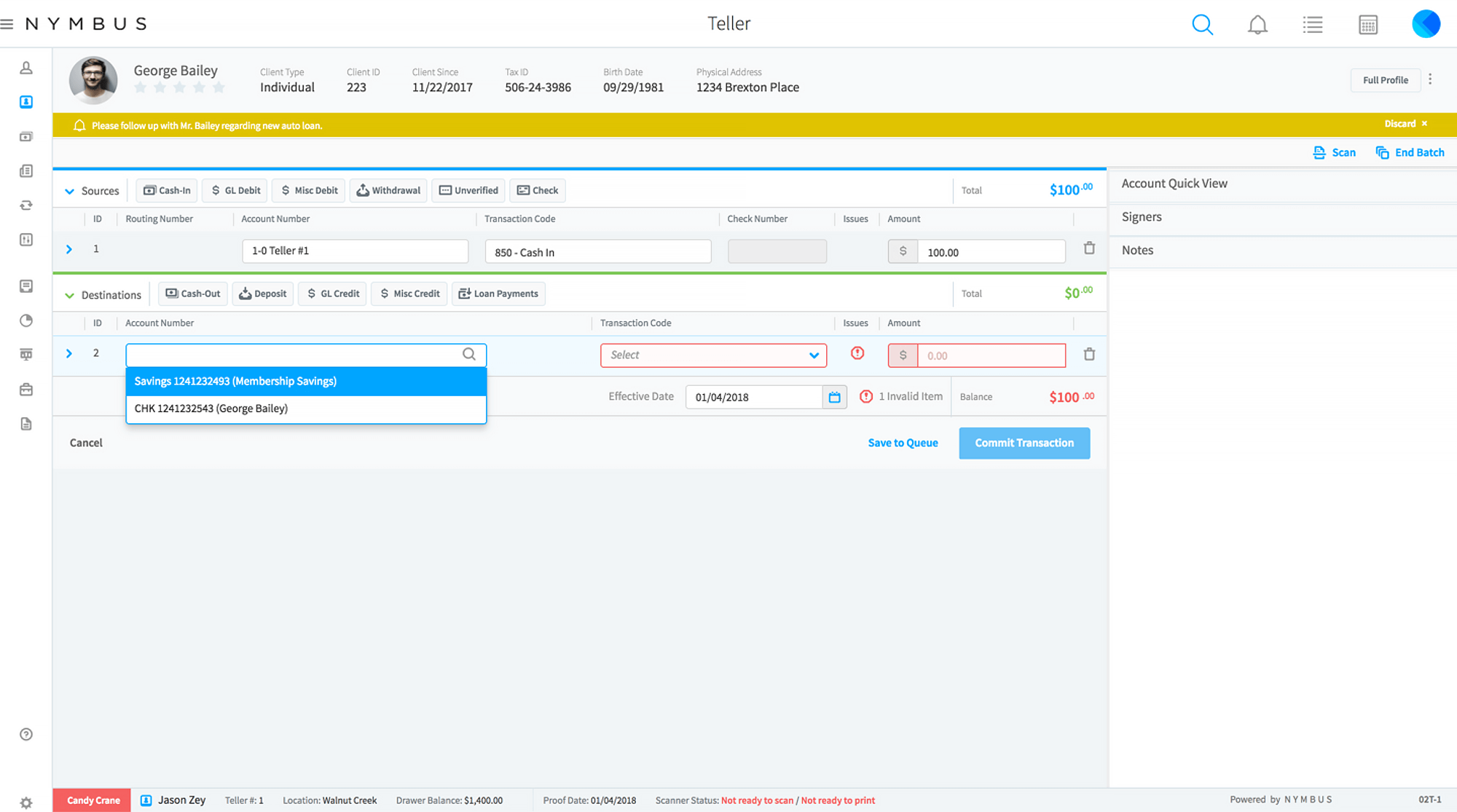 Customer Stories
Credit Union Transformation Requires the Right Fintech Partner
Inspire Federal Credit Union is a progressive, full-service institution serving the financial needs of the Bucks County, Pennsylvania community since 1936, it today serves over 15,000 members with assets totaling more than $217 million.
Challenge

With a focused and aggressive approach to relationship-based banking, Inspire recognized the need to compete against the larger regional credit unions and banks who were increasingly innovating with more modern, digital financial services.

Solution

Due to streamlined operations and efficiencies immediately delivered from the conversion, Inspire was able to prioritize staff and consolidate all of its third party products. With fifteen technology vendors now eliminated, they can more rapidly offer new, cutting edge products and services to their members.

Products
TransPecos Banks Partnered With Nymbus to Build a Fully-Serviced Neo Bank & Digital Brand, BankMD
BankMD is TransPecos' separate, digital-only brand that is focused on serving the unique financial needs of medical professionals.
Challenge

Already serving TransPecos Banks' established banking customers throughout three regional locations in West Texas, Nymbus was selected once more, to stand up a separate digital brand for expanding TransPecos' digital reach and engaging loyal new consumers and revenue opportunities.

Solution

Nymbus delivered a complete range of onboarding, lending and deposit solutions directed towards physicians, in under 90 days. Nymbus handles the complete end-to-end requirements as a service, eliminating the need to undergo a conversion or hire additional resources to stand up a customized and competitive digital bank.

Products
Locality Bank Partners With Nymbus to Create & Grow Digital-First De Novo That Empowers Community Businesses
Locality Bank is solving capital allocation for SMBs by being a relationship-based, multi-channel, comprehensive business resource. Or more simply put, "Empowering SMBs to maximize their potential."
Challenge

Locality Bank IO is on a mission to build a better banking model for small business owners in the South Florida Region. This new banking model required a tech partner capable of designing a seamless experience to meet the unique needs of SMBs throughout their financial journey with the services they need most to reach new growth opportunities.

Solution

Locality Bank partnered with Nymbus to reduce the time and cost required to get to market by using cutting-edge technology, on-demand banking services, and dedicated support. Nymbus Labs will be the catalyst for their go-to-market strategy through intentional branding and comprehensive data. This partnership enables the bank to offer robust solutions founded on speed, flexibility and meaningful growth.

Products
"Nymbus provides an ideal solution with the go-to-market timeline that has met our needs exactly. In partnership, we are positioned to reduce key costs in getting our bank started by leveraging their BPO and call center resources to amplify what looks to be a bright future for Locality Bank."
Keith Costello, CEO, Locality Bank
PeoplesBank Leverages Nymbus to Launch Digital-Only ZYNLO Bank
ZYNLO is a digital-only bank designed to make banking easier and is backed by PeoplesBank. All deposits 100% insured through the FDIC and the DIF.
Challenge

A competitive force in Massachusetts' banking landscape with assets exceeding $3 billion, ZYNLO is PeoplesBank's latest growth strategy to expand its digital reach and engage loyal new customers and revenue opportunities.

Solution

ZYNLO was built and launched in under 90 days without a core conversion or hiring new resources. Nymbus provides all of the technical and operational resources required to run and market the new bank, along with 24/7/365 support. Key features include Zyng, a benefit that rounds up debit card purchases to the nearest dollar and deposits the difference into the customer's savings account, and Early PayDay.

Products
"Only Nymbus provided us a comprehensive strategy to quickly introduce a new digital-only effort. Backed by and running in parallel to our established institution with 135 years of experience in creating satisfied customers, ZYNLO delivers the ideal combination of digital banking convenience and security that today's consumers depend on."
Brian Canina, Chief Financial Officer, PeoplesBank