‹ Press
Nymbus Celebrates Early Success of South Florida's Locality Bank
South Florida's Newest Community Bank Exceeds Aggressive First-Year Goals
September 14, 2022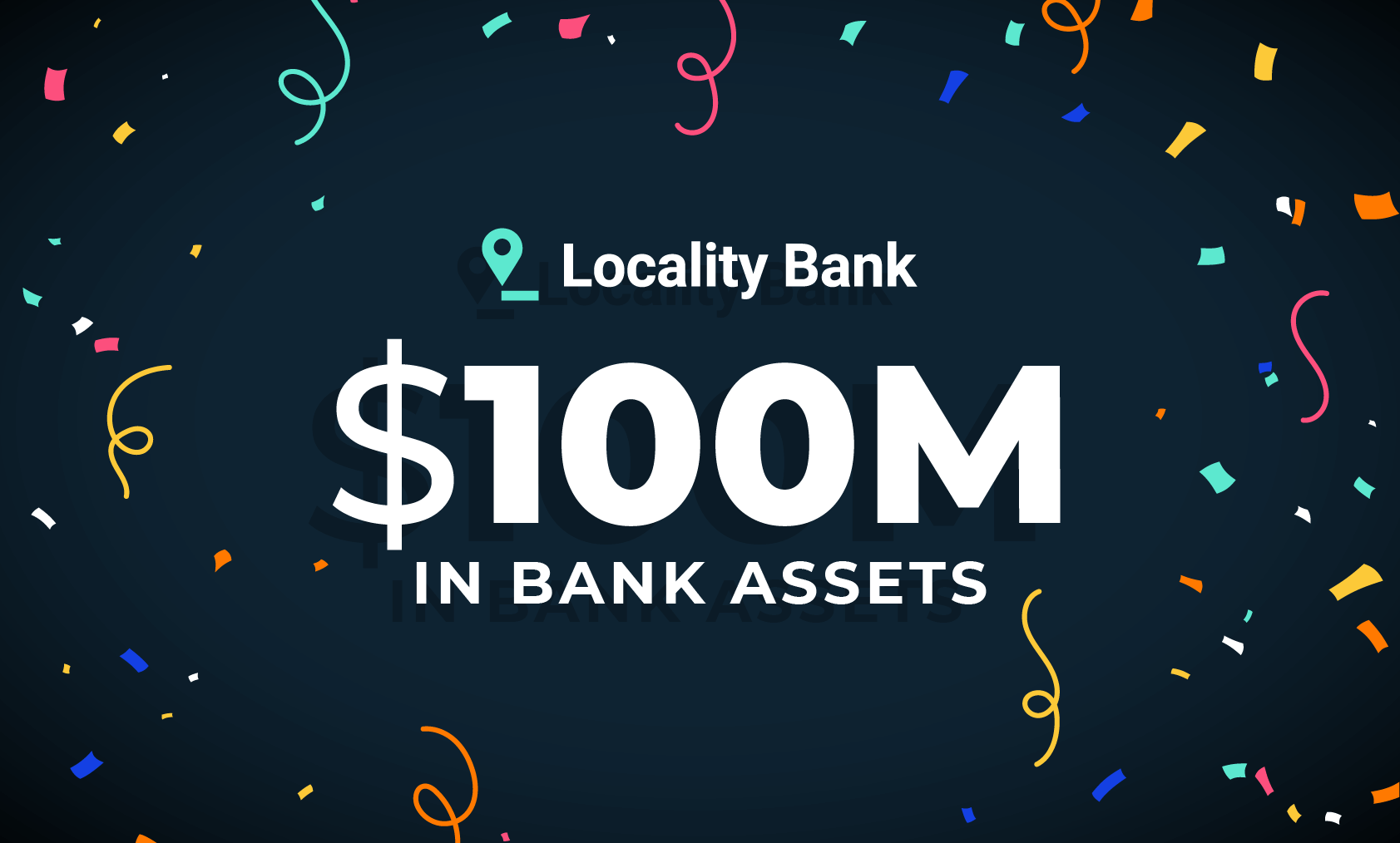 JACKSONVILLE, FL – September 14, 2022 – NYMBUS®, a leading provider of banking technology solutions, announces a significant milestone reached by client Locality Bank providing business banking services in South Florida.
Locality Bank, a digital-first community bank launched in Ft. Lauderdale on January 12, recently announced that it has accumulated more than $100M in bank assets in less than eight months of operation.
"We've taken a fresh approach to community banking that has been left too long underserved," said Corey LeBlanc, Locality Bank Co-Founder and COO/CTO. "The technology we have in place enables Locality to be hyper-focused and adjust on the fly to best serve our local businesses."
In partnership with Nymbus, the bank's online system is custom-built on a secure cloud-native core banking platform with an open API architecture that supports its objective of delivering the technological resources and enhanced financial tools local businesses need to succeed. This modernized system allows fast iteration and new technological additions to provide a robust and engaging customer experience.
"Locality is truly a modernized version of what a community bank should be," said Jeffery Kendall, Chairman and CEO of Nymbus. "We at Nymbus are incredibly proud of the entire Locality team as it continues to deliver the technological resources, enhanced financial tools, and customer service that community businesses need to succeed."
About Nymbus
Nymbus enables banks and credit unions of any size to accelerate growth through new routes to market. This includes a full suite of banking technology applications available to modernize and optimize existing channels, as well as the operational resources to get to market quickly with a full-scale digital bank immediately positioned to capture new niche customer segments. Whichever growth path you choose, Nymbus buys back decades of lost time and accelerates your ability to engage and support the entire customer journey. For more information, please visit nymbus.com.
About Locality Bank
Locality Bank is a digital-first community bank based in Fort Lauderdale, Florida. The bank serves local businesses with the traditional services of a community bank as well as user-friendly, cutting-edge innovation and technology. To learn more, contact Locality Bank at localitybank.com or by email at info@localitybank.com).
Media Contacts
For Nymbus:
Allison Netzer
anetzer@nymbus.com
+1 (855) 210-7874
For Locality Bank:
Aimee Adler
aimee@conceptualpr.com
561-302-6902